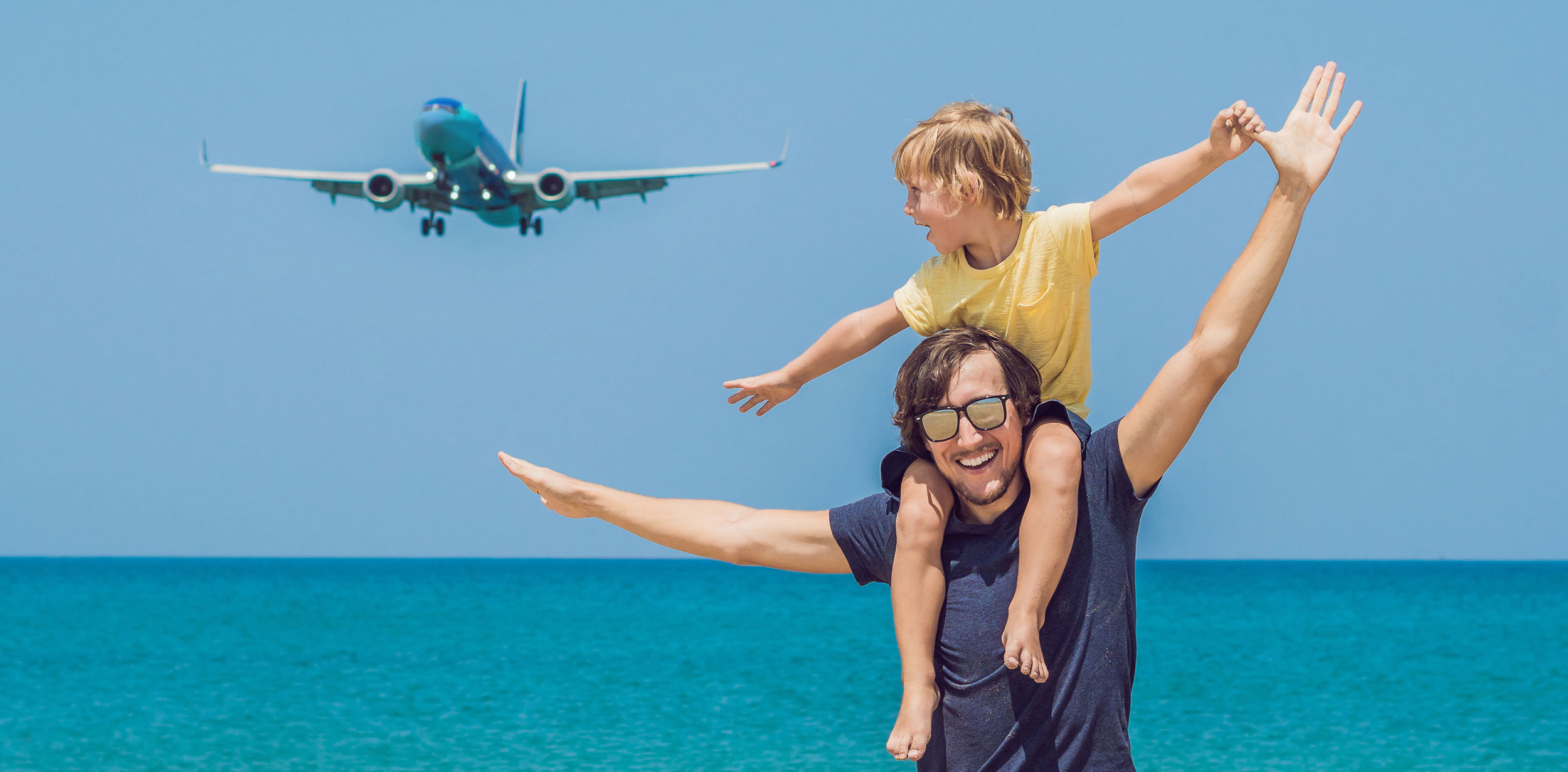 Comprehensive worldwide travel insurance
We have you covered when you travel.  All you have to worry about is enjoying the trip. The Insurance Centre takes care of the rest.  Check out our comprehensive travel policies today!
People are traveling further afield these days, which increases the risk of problems arising.  This is why it is absolutely essential to have the best travel insurance in place, to cover any expenses that may occur due to a medical emergency, delay or cancellation.
It can be very challenging to find the right travel insurance policy as there is so much to take into consideration.  The sums insured on the policy for medical cover and cancellation, the country you are planning on visiting, your age and the activities are you planning on doing, whether it is lying on a beach or white water rafting in Costa Rica – so much to think about!
FROM 24.80 €
Travel Area:  Spain, Europe or Worldwide
Medical assistance

Repatriation

loss of luggage

Cancellation of trips

Delays

Skiing and snowboarding

Legal defence

Interpretation services
What's Included ?
Green card
A green card is now also known as an international certificate of insurance or in Spanish – ¨certificado internacional de Seguro¨- (CIS) A green card is proof that you are insured and should you drive outside of the country where you took your insurance out you will need one. If you do not have a green card or (CIS) upon crossing the border into another country you could be obliged to take a basic border insurance to drive in the country concerned. The green card system started back in 1952 and 40 countries were involved with the agreement that the green card was proof of insurance. If you need a green card for travelling outside of Spain you must request it as they are not always automatically sent.
Roadside assistance
To be able to use the roadside assistance you must always contact the breakdown assistance number which will be issued with your policy. This service is a 24 hrs assistance and is a multi-lingual service. The cover is applicable from KM 0 (home start). Immobilisation due to a breakdown, accident, flat tyre, fuelling error, keys left in the car or a broken windscreen preventing normal transit is all covered Rescue and salvage of the insured vehicle is covered but limitations do apply. If you are further away from home and need assistance and it is late at night or the repair on your vehicle is going to take longer than 8 hours then your would be covered to stay in a hotel and repatriation to your home or destination will also be dealt with for both yourself and your passengers. The vehicle will also be repatriate to your home town.
Windscreen cover
Windscreens can crack or break due to the impact of small objects or strong vibrations. Should this happen then you are fully covered on your motor insurance policy to either replace or repair any of the windows on your vehicle. Also available is the option to request an appointment with the mobile unit that will travel to you and do the repair or replacement on the spot offering the same quality and guarantee as if done in a workshop. Should you have a broken glass claim this will not effect your no claims bonus.
Courtesy car cover
You can request that a courtesy car be included in your policy and this can be used in cases of immobilization of the insured vehicle due to an accident or a breakdown, fire and theft. Normally you are entitled to a Class C rent a car for a determined period of time but should you wish to have a larger car or an automatic this can be arranged but it has to be pointed out when taking out your insurance. To qualify for the courtesy car you have to meet the requirements of the major Spanish rental car companies.
Personal bilingual claims advisor
It is so important that if you have a car accident in Spain that you know that you have a company behind you that is going to take care of all the procedures from arranging for your car to go into the garage to be assessed by a surveyor, arranging the repair on the vehicle, liaising with the garage if there is a language problem, arranging a courtesy car for you and if there are personal injuries making sure that you are compensated adequately for the trauma that you have gone through due to the accident.
Legal defence
Cover is provided for the insured or any authorised driver of the insured vehicle in the event of a traffic accident in regards to legal proceedings brought against them or to reclaim against another company.
Why choose The Insurance Centre?
30 years experience

Best prices in Spain

Dedicated 24/7 customer support

Flexible & extensive range of insurance products

Multi-lingual customer service agents

Award-winning agent
FAQs on Travel Insurance
At which point should I take out my travel insurance?
You have to take out your travel insurance within 10 days of booking your trip so that you are covered for cancellation expenses. You can still take out the insurance after the 10 days have passed and you will be covered by everything else on the policy except the cancellation fees of your trip.
If I am planning on traveling to Spain on holiday can I take out a travel insurance policy?
You can take out travel insurance just to cover you in Spain. You must apply for the policy before traveling to Spain.
If I am on holiday and decide to stay longer can you still cover me for the new dates?
You, we can amend a policy if you decide to make your holiday longer.
If I am traveling with my pets can you cover them as well?
Yes we can cover your pets if they are traveling with you, we can cover dogs, cats, ferrets, hedgehogs, Vietnamese pigs, rodents, birds, reptiles, amphibians, fish, and other invertebrates.
Would the policy cover me on a cruise?
We have a policy that caters especially for people that go cruising and covers any eventualities that should happen on board or on land with all the repatriation costs included.
I go skiing and snowboarding all the time, what would be my best option?
If you are a regular skier then we can offer you a seasonal policy with medical cover included along with sledge of ambulance expenses on the slope and reimbursement of the cost of the unused ski pass.