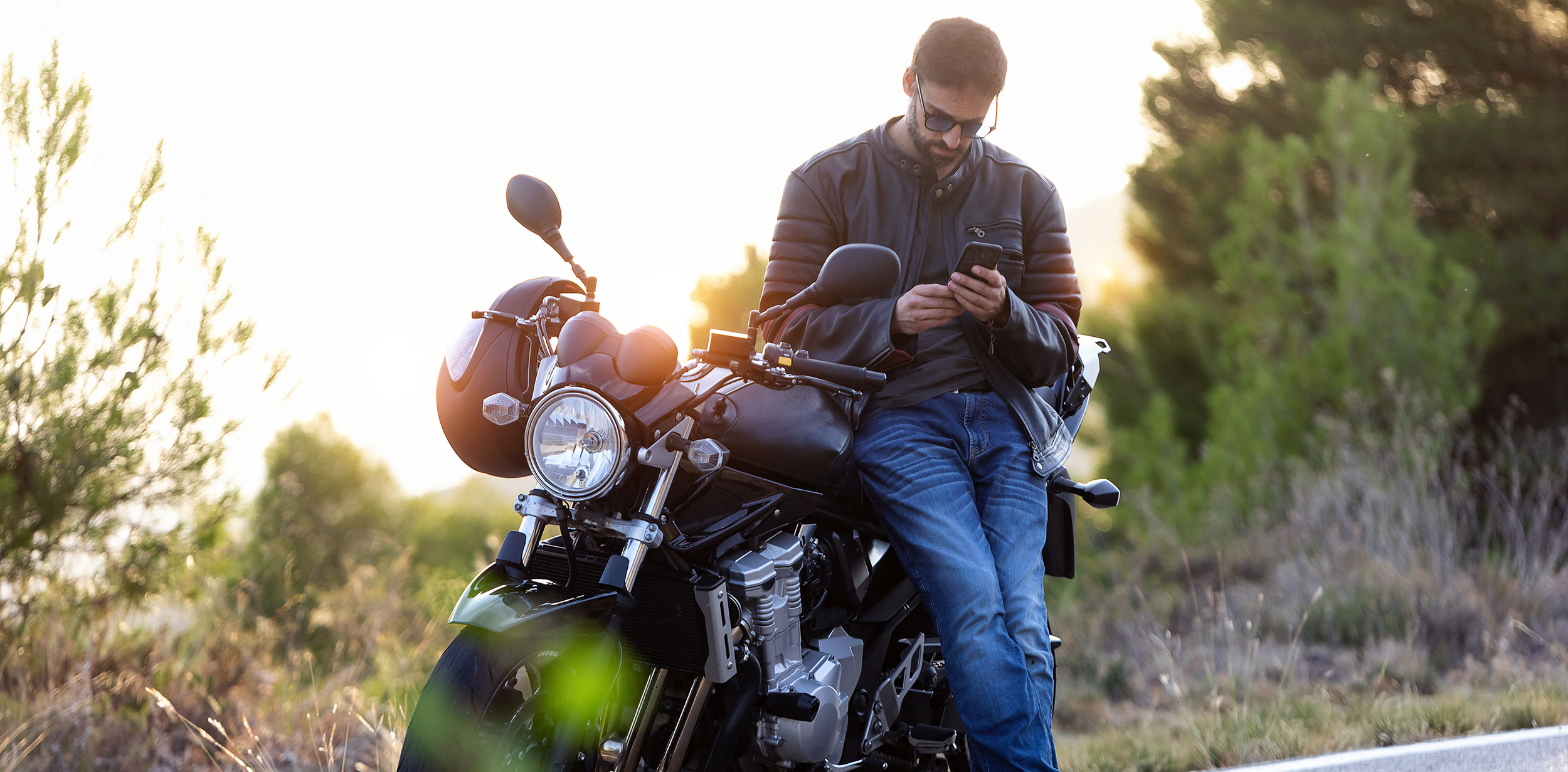 Motorbike insurance with the best prices in Spain
The Insurance Centre are motorbike insurance specialists. 
We offer you the best deal and the cover that you really need.  For all bike enthusiasts who enjoy riding their motorbikes in Spain, we know you are passionate about your bikes so make sure you are correctly covered.
Third Party Liability

Breakdown assistance

Legal defence

Free choice of repair garages
Fully Comprehensive Liability

Breakdown assistance

Legal defence

Free choice of repair garages
Cover for helmet and bikers clothing

Tow truck especially designed for motorbikes

Tracker sent to you so you can be located if you have an accident
What's Included ?
Green card
A green card is now also known as an international certificate of insurance or in Spanish – ¨certificado internacional de Seguro¨- (CIS) A green card is proof that you are insured and should you drive outside of the country where you took your insurance out you will need one. If you do not have a green card or (CIS) upon crossing the border into another country you could be obliged to take a basic border insurance to drive in the country concerned. The green card system started back in 1952 and 40 countries were involved with the agreement that the green card was proof of insurance. If you need a green card for travelling outside of Spain you must request it as they are not always automatically sent.
Roadside assistance
To be able to use the roadside assistance you must always contact the breakdown assistance number which will be issued with your policy. This service is a 24 hrs assistance and is a multi-lingual service. The cover is applicable from KM 0 (home start). Immobilisation due to a breakdown, accident, flat tyre, fuelling error is all covered, Rescue and salvage of the insured vehicle is covered but limitations do apply. If you are further away from home and need assistance and it is late at night or the repair on your vehicle is going to take longer than 8 hours then you would be covered to stay in a hotel and repatriation to your home or destination will also be dealt with for both yourself and your passenger. The vehicle will also be repatriated to your home town.
Cover for helmet and bikers clothing
You have the option to include your helmet and bikers clothing if due to an accident it is damaged.
Courtesy bike cover
You can request that a courtesy bike be included in your policy and this can be used in cases of immobilisation of the insured vehicle due to an accident or a breakdown, fire and theft. Normally you are entitled to a 125cc bike for a determined period of time. To qualify for the courtesy Bike you have to meet the requirements of the major Spanish rental car companies.
Why choose The Insurance Centre?
30 years experience

Best prices in Spain

Dedicated 24/7 customer support

Flexible & extensive range of insurance products

Multi-lingual customer service agents

Award-winning agent
FAQs on Motorbike Insurance
If I run out of fuel when driving my motorbike am I covered?
Yes, you have an emergency 24 Hrs assistance number to assist you
If I am knocked off my bike, am I covered for personal injury?
Yes you are full covered for personal injury claims
Can I drive out of Spain with my Spanish motorbike insurance?
Yes, you will need to request a green card and you are fully insured for driving in Western Europe.
What is mandatory to ride a bike in Spain?
Currently a helmet is the only mandatory protective element that has to be worn but other accessories such as reflective jackets, gloves, boots and trousers are essential for protection when riding a bike.
What license do I need to ride a bike?
● AM: Is for mopeds and bikes up to 50 cc and that do not exceed 45 km/Hr.
● A1: For bikes with a power of 11Kw (15Cv), you have to be 16 years old. If you have held a license B for longer than 3 years you can also drive these bikes
● A2: Bikes that have a maximum power of 35 Kw and the driver is over 18 years of age.
● A: Allows you to drive any type of motorcycle and tricycle. It is necessary to be 20 years of age (21 years of age for a tricycle of more than 15 kW) and 2 years of having held a A2 license.